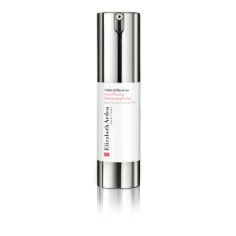 Visible Difference Good Morning Retexturizing Primer
Skin can benefit from a wake-up call in the morning. Our retexturising primer helps you put your best face forward with a proven blend of botanical boosters and Vitamin A. Skin instantly looks fresher and makeup goes on smoother.
Wake up your skin without weighing it down. This light primer has a blend of Vitamin A and botanical extracts. to effectively prime skin daily without weighing skin down. Skin feels soft, smooth and fresh all day. and you'll love how much smoother and more naturally your makeup goes on.
BEST FOR: ALL SKIN TYPES
To use: Smooth onto cleansed face. Use daily, alone or before applying moisturiser and your favourite Elizabeth Arden foundation. Use the Good Morning Retexturizing Primer to boost the benefits of your daily Visible Difference essential regime:
1)Cleanse 2)Tone 3)Treat 4)Moisturise
Your daily skincare regime can make a Visible Difference.
Skin types are as individual as personalities and can change with the seasons, diet, and stress. 100 years of Elizabeth Arden spa experience has taught us that nothing is more beautiful than beautiful skin. Whether your skin is dry, oily, or at times both, the new Visible Difference line of skincare essentials gives your skin the hydration it needs to appear healthy and radiant.
Specifically designed and customised for each unique skin type - combination, oily and dry - Visible Difference is a four part daily treatment process that cleanses, tones, treats and moisturises. See the difference a skin-specific, spa-inspired daily regime can make in your skin today and everyday.