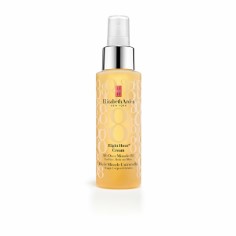 Eight Hour Cream® All-Over Miracle Oil
A potent blend of moisturizing ingredients, including Tsubaki Oil, combine to deliver intensive all-over moisture for face, body and hair. Clinically proven to moisturize for up to 12 hours, this multi-use formula leaves skin hydrated, smooth and looking luminous, without a greasy after-feel. Hair regains its moisture and shine.
Use Eight Hour® Cream All-Over Miracle Oil for 8 different purposes:
All-Over moisture
Reduces dry, rough skin
Adds shine to dry, dull hair
Post-shave moisturizer
Massage away stress
Scent promotes a sense of well-being
Cuticle softener
Instant shine
Key Ingredients:
Tsubaki Oil, Ginger Root extract, Grape seed Oil, Olive, Avocado & Sunflower seed Oils.
To use: After cleansing and showering, rub desired amount and pat onto face and neck. Avoid getting into eyes. If product gets into eyes, wash thoroughly with water. Massage over body and smooth through hair, working from ends to roots.