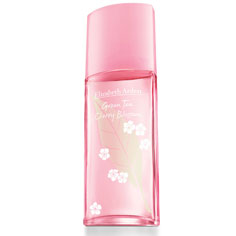 Green Tea Cherry Blossom Eau de Toilette Spray
Fragrance Mood: Ethereal. Fresh. Feminine.
Green Tea Cherry Blossom captures the mesmerizing and ethereal beauty of cherry blossoms at the peak of spring. It brings together the sparkling femininity of delicate pink petals and the lush freshness of green tea leaves to create a truly unique and beautiful fragrance experience.
For a few weeks each spring, all of Japan falls under the spell of cherry blossoms, celebrating these ethereal flowers for centuries in a festival called Hanami or "flower viewing party". An enduring metaphor for the ephemeral nature of life and female beauty, the cherry blossom brings its ethereal scent and delicate femininity to the crisp freshness of the original Green tea fragrance.
Available in 50ml and 100ml.
When you apply perfumes apply them to pulse points such as the folds in the crook of your elbow and back of knees, wrist, neck and cleavage. Spraying a little into the air is also good if you walk straight into the perfume. This helps to diffuse it over your body. Do not simply apply to the neck as the scent will rise.
From a lush green world of freshness comes Elizabeth Arden Green Tea, the uplifting fragrance that energizes the body, excites the senses and revives the spirit.