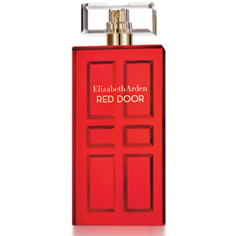 Red Door Eau de Toilette Spray Naturel
The same classic fragrance, with a new signature look. A melange of rich, rare florals.
Glamorous. Elegant. Sophisticated.
Top Notes: Lily of the Valley, Freesia, Wild Violets
Middle Notes: Red Rose, Moroccan Orange Flower, Jasmine, Ylang
Base Notes: Oakmoss, Sandalwood, Honey
When you apply perfumes apply them to pulse points such as the folds in the crook of your elbow and back of knees, wrist, neck and cleavage. Spraying a little into the air is also good if you walk straight into the perfume. This helps to diffuce it over your body. Do not simply apply to the neck as the scent will rise.
An elegant floral bouquet of deep, rich florals. A warm, full, inviting blend of sensuous notes. It's captivating, sophisticated scent fills the senses and creates a signature for the woman who wears it.