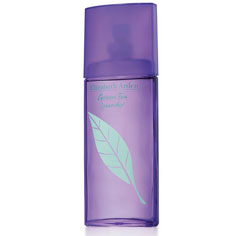 Green Tea Lavender Eau de Toilette Spray
Fresh. Relaxing. Carefree.
Close your eyes and let yourself be transported to a place of peace and endless optimism. Purple waves of blossoms captivate the eye, while the scent of natural lavender awakens your spirit. New Green Tea Lavender adds a splash of carefree relaxation to the sparkle of Green Tea original for an invigorating fragrance experience that sweeps your senses up and away.
Top Notes: Meyer Lemon, Sicilian Mandarin, Spearmint, Wild Chamomile
Middle Notes: Green Tea, Oolong Tea, Organic Lavender Bulgarian Orpur, French Lavender Absolute Orpur, Chinese Magnolia
Drydown: Soft Skin Musks, Birchwood, Ambrette Seed
When you apply perfumes apply them to pulse points such as the folds in the crook of your elbow and back of knees, wrist, neck and cleavage. Spraying a little into the air is also good if you walk straight into the perfume. This helps to diffuce it over your body. Do not simply apply to the neck as the scent will rise.
From a lush green world of freshness comes Elizabeth Arden Green Tea, the uplifting fragrance that energizes the body, excites the senses and revives the spirit.